Inside this newsletter
Sales:
- 5% on calibration
Products :
- Torque analyzers Centormeter
Knowledge base :
- Hand and power torque tools testing

Movie :
- Centormeter introduction

Sales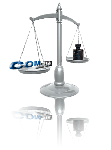 Don't forget to calibrate your instruments if you want to obtain accurate and repetitive measurements.
Don't let your team work with non verified tools!
Call us at 727-520-1200 before December the 1st 2011 to schedule a calibration and Com-Ten will offer you a 5% discount on your next service.

Movie
Our range of products Centormeter is designed to check torque wrenches and screw drivers up to 1400Nm. It is designed to display the peak value as well as the first peak.
Knowledge base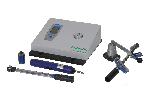 In the world of manufacturing and assembly, measurement of torque tightening of fasteners is imperative for the effectiveness of production and product quality.
On one hand, loose attachment may vibrate or loosen, on the other hand if the torque is too high a bold can break. Faced with these problems, manufacturers are realizing that a well-managed torque system can make the difference between a safe, reliable, economic product and a complete disaster.
.
+ info
Products
Torque analyzers Centormeter

Our Centormeter H series allows you to calibrate and check all of your small capacity torque measuring instruments: torque wrenches, torque screwdriver, screw gun, compression and tension system, force gauges, etc. These tools are essential in ensuring the quality of your measurements throughout the lifetime of your instruments.
+ info

Run down adapter for torque analyzer



The run down adapter is designed to provide consistent and reliable torque readings for use with power driven torque control tools. The run down adapter reduce the impact and irregular peaks that cause poor repeatability.
+ info


Additional vertical torque sensor for Centormeter



All additional sensors for Centormeter series can be used with the same display screen in order to measure different capacities with great precision. Each sensor is provided with a horizontal support stand, a SPIP connector to connect to the instrument and its certificate of calibration.
+ info

Switchbox - Connect multiple sensors on a Centormeter



Our housing SWITCHBOX allows you to connect multiple sensors to your instrument CENTORMETER.Vous do not need to perform operations plug / unplug every time you want to change the sensor to use. + info